Pharmaceutical Email List
Pharmaceutical email list refers to a collection of emails belonging to professionals working in the pharmaceutical industry. A team of email addresses from people who work in the pharmaceutical sector is known as a pharmaceutical email list. Professionals from the healthcare and pharmaceutical industries, including researchers, doctors, chemists, and others, may be found on this list, marketers, or healthcare industries that want to reach out to relevant professionals for various purposes. We provide you the email lists as per your requirement custom build.
Benefits of our pharmaceutical industry email list:
Pharmaceutical email databases and marketing solutions help businesses in expanding their clientele and consumer base while also offering dependable customer service.
We can connect directly with a huge number of people in the pharmaceutical sector by building an email list.
With a pharmaceutical email list, you can create high-quality leads for your products or services.
By reaching out to professionals in the pharmaceutical industry who have expressed interest in your offerings, you have a great likelihood of converting them into collaborators.
An email list allows you to make direct announcements and offers to your target audience and measurable return on investment.
A practical way to get customer ideas and input is through an email list. Easy to share on social media platforms.
An email list provides a convenient way to collect feedback and insights from your customers.
We maintain the best standards of privacy and security:
Why should you purchase our pharmaceutical company Database?
Regularly connecting with professionals in the pharmaceutical industry through an email list helps to build brand awareness and recognition.
Building an email list enables you to engage with your customers on a daily basis. By sending relevant content, like industry news, and product updates, you can strengthen customer relationships and increase customer loyalty.
Using our pharmaceutical emails, you can get in touch with important decision-makers who are responsible for acquiring medical supplies, modernizing medical equipment, or launching brand-new projects within their companies.
A comprehensive and accurate pharmaceutical email list from DM valid is essential for initiating planned and solicited communications with your targeted medical directors.
As a dependable B2B data source, we ensure that our clients have access to a high-quality pharmaceutical email database that allows them to reach the key decision-makers at their correct addresses.
 Our pharmaceutical email database has data on thousands of people who work in the pharma business across all disciplines, from life science to drug development, allowing you to increase the reach of your marketing initiatives for everything from health awareness campaigns to the creation of novel medications.
A database can provide insightful information about current clinical trials, pharmaceutical development plans, and academic papers. This information can help in finding suitable research partners, keeping current on new treatments, and looking into fresh ideas for innovation.
Including some Chief Executives, are included in the list of pharmaceutical companies. Additionally, contacts from the fields of new medicine production and research & development are included.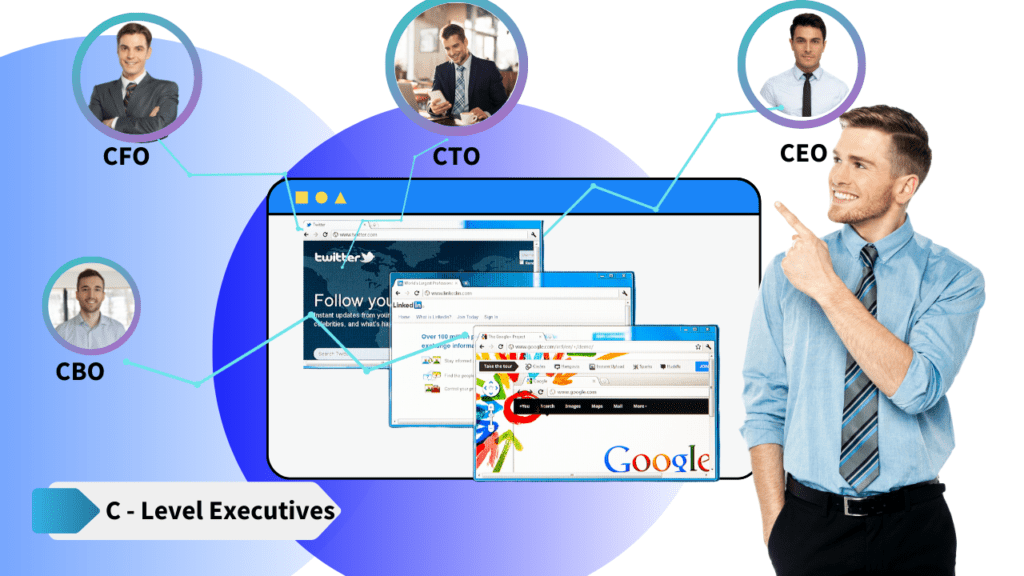 Our Pharmaceutical company database
Some Chief Executives, are included in the list of pharmaceutical companies. Additionally, contacts from the fields of new medicine production and research & development are included. They must abide by a number of laws and rules that control the selling, testing, safety, effectiveness, and patenting of medicines. In 2020, the worldwide pharmaceuticals industry will have created therapies worth $1,228.45 billion, with a 1.8% cumulative annual growth rate (CAGR).This is a list of pharmaceutical businesses that operate in various sectors of the market. The businesses are involved in both the global distribution of chemicals and pharmaceuticals as well as their creation. The list includes businesses medical equipment. The list also includes biotechnology businesses that assist the biopharma subsector as well as companies that operate in that sector.
By our Pharmaceutical mailing list, Explore new leads and increase your return on investment.
Marketing is one of the industries where technology is advancing. Marketers must keep their knowledge current to improve their marketing. Even though the technology is evolving, creating a custom email list from scratch is hard.
Do you require business-to-business (B2B) leads that can result in sales? We offer the solution: a complete and trustworthy list of pharmaceutical contacts. Download this pharmaceutical email list for quick access to the names, titles, phone numbers, emails, and postal addresses of the important business leaders, managers, staff members, administrators, and associates. You can actually start the discussion because we have all the sales leads you require.
When the mailing list is ready for delivery, we will send it to you in your format, such as CSV, XLSX, text, and so on. Before giving the data, we avail the utmost quality of your marketing data. Don't put it off any longer; get pharmaceutical contact lists to gain your company's budget.
Explore the pharmaceutical industry mailing database:
Explore other categories in pharmaceutical industry email database:
Pharmaceutical manufacturing industry mailing database:
How we collect pharmaceutical industries mailing address:
Get segmented list of pharmaceutical email database:
How we deliver pharmaceutical mailing list
Integrating an email list might be difficult for a variety of reasons. But it's not the case with DM Valid! We offer the most CRM-friendly pharmaceutical email addresses in.xls or.csv format to the registered mailbox address in 3-5 business days. Our list is simple to integrate into any cloud-based or CRM program!
Explore related pages on healthcare mailing lists:
Get the segmented list of the pharmaceutical email database.