Our HR email list comprises the email addresses of individuals in the human resources department. you can see it's an important asset, for which businesses and organizations seek to connect with professionals and improvise their business relationships. With our HR Mailing list, you can reach your target audience.
About HR email list Insights and demographics
According to the Human resource management market report, its plainly visible the market size value in 2023 is USD 24.25 Billion.
Estimated to cross in the year 2030 USD 56.15 Billion. and a Growth rate of 12.7% increased.
Our mainly estimated market in such places like North America, Europe, Asia Pacific, Latin America, and the Middle East Asia.
in our research demographics of human Resources identified companies are Accenture, Oracle, Cezanne HR Limited, SAP, PwC, Workday, and so on.
On the sectors of academics, BFSI (banking & Finance), government, healthcare, IT & Telecom, Manufacturing, Retail, and Others
As per research you can notice that the North American market holds the largest market with 34% in revenue share in 2022 and IT & Telecom has high selling market by contributing an overall $21.1B
HR directors email list allows you to directly reach HR professionals who are likely to be interested in your message.
HR email list 100% legal and genuine sources of data used.
Get your right-on Investment marketing campaign on the HR email list database! by DM Valid.
We maintain the best standards of privacy and security
Why should you purchase our HR mailing lists
By obtaining HR mailing lists you can gain access, to a collection of email addresses belonging to HR professionals.
HR mailing lists give you the information about HR department, including job titles, industries, and organizations. 

 

Investing in an email list lets you maximize your return on investment by converting prospects into leads. 
With a 96% data accuracy rate you can reduce spam rates. Avoid email bouncebacks.
An HR email list allows you to identify partners, within the HR industry who can support your business goals.
Get the segmented list of HR email databases:
Our HR Email list showcases:
HR Professionals – 952,450+
HR in SMEs – 307,969+
HR in the IT industry – 90,936+
CEO List in the international or global regions is 

408,700+

.

CEO List in IT industry –

120,282

.

CEO List in the Retail/Wholesale industry is

18,750.
Durable, email-protected, reliable, and manually verified guaranteed data
Emails are checked multiple times for avoiding the email bounce rates and reliable solutions for your business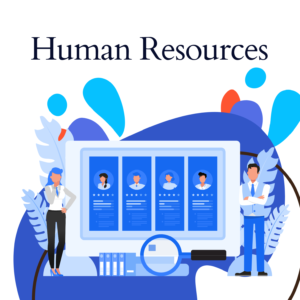 Why Should You Pick DM Valid's Human Resource Email List
At DM Valid, we are committed to providing you with a customized email list specifically tailored to your Human Resources email list. For a period we have been assisting businesses of all sizes in achieving their marketing objectives, including identifying customers. Our comprehensive Human Resources contact list offers more than gains; it attracts a wider audience enhances brand reputation reduces expenses, facilitates quicker and smoother sales processes, and much more. Discover the benefits of opting for DM Valids HR professionals email list, for your business.
To whom you can target with a list of HR
Reach out to Job Titles in our HR contact list:
How do we deliver HR mailing addresses
Adding the mailing addresses can be challenging, but not with DM Valid! We offer CRM-friendly HR mailing addresses in .xls or .csv format, delivered to your registered email accounts within 3-5 business days. Our list seamlessly integrates into any cloud-based or CRM program, ensuring a hassle-free experience. Trust DM is Valid for quick, efficient, and user-friendly solutions, allowing you to focus on maximizing marketing and sales efforts without technical difficulties.
Get a segmented list of HR Contact list collected from various Sources
the HR Mailing list by DM Valid, helps you to reach out the prospects all over the globe, Together, we grow, innovate, and succeed by using the full potential of our solution based on analysis, unlocking new opportunities, and achieving remarkable success in your industrial niche. Establish a strong market presence over worldwide regions such as the USA, UK, Australia, Middle East, Singapore, Malaysia and more
Avail through Prospecting business opportunities to increase your business and global brand awareness with an HR contact list and we also, provide you with a custom-built list of our HR mailing addresses. And get more HR professionals as per regions of targeting, according to your marketing plan. And here are the sources from which we collect the HR contact database.
Our related pages professional HR mailing list: