Salesforce CRM Users List
Our Salesforce CRM Users List is a comprehensive and up-to-date database of professionals and businesses utilizing Salesforce Customer Relationship Management (CRM) software. Salesforce CRM Users List which lets you connect with top decision-makers and business professionals in the industry. Our Salesforce Users Email List is highly dynamic and rigidly follows the industry standard. We provide you with the email list as per your requirement.
The Salesforce CRM List covers a wide range of industries and companies that rely on Salesforce CRM to optimize their sales, marketing, and customer service operations. Access to this list allows businesses to stay ahead of the competition, engage with the right audience, and drive growth and success in their CRM-related endeavors.
Connecting to the right Salesforce CRM customers is extremely important for Salesforce development and implementation companies. This lists from DM valid enables you to get an authentic and updated email list of companies that provide Salesforce development and customization solutions and services.
Salesforce is a cloud-based CRM software that enables businesses to connect with their customer base. It allows organizations to keep track of customer and prospect contact information, uncover sales possibilities, track service issues, and manage marketing campaigns all in one place.
The Salesforce CRM Users List is a targeted and well-maintained database containing contact details of professionals, companies, and organizations that utilize Salesforce Customer Relationship Management (CRM) software. It provides valuable insights into key decision-makers, administrators, and users within the Salesforce ecosystem.
We maintain the best standards of privacy and security
Benefits of salesforce CRM users mailing list:
A Salesforce users email list can help  you to generate leads by providing you with contact information for potential customers. This information can be used to create targeted marketing campaigns that are more likely to result in conversions.
Since the recipients are Salesforce CRM users, they are more likely to be interested in products or services that complement or enhance their CRM experience, leading to better conversion rates.
You can use the email list to conduct surveys and collect valuable feedback from Salesforce CRM users, helping you improve your offerings and better meet their needs.
When you reach out to Salesforce users through email, you are also increasing brand awareness. This can help you attract new customers and grow your business.
Salesforce CRM is popular among many companies of different industries, such as IT, education, retail, marketing, and others. You just need to have the best prospect data to reach these customers.
Why should you purchase our salesforce CRM email database:
Purchasing an email database can be cost-effective compared to other marketing strategies, as it provides you with a ready-to-use list of potential leads.
By staying in touch with Salesforce users through email, you can build stronger relationships with them. This can lead to increased customer loyalty and repeat business.
The email list provides access to a pool of potential leads who are actively engaged with CRM technology.
Many email lists offer segmentation based on industries. This enables you to focus your marketing efforts on specific sectors that align with your offerings, ensuring your messages resonate with relevant audiences.
Our Salesforce Users List is pretty easy to use as well. You can simply connect with our data experts and ask them for a
customized Salesforce CRM Users. Our team will then work on providing you with the most tailor-made list in the industry.
The email database consists of contacts who are already using Salesforce CRM or have expressed interest in CRM solutions.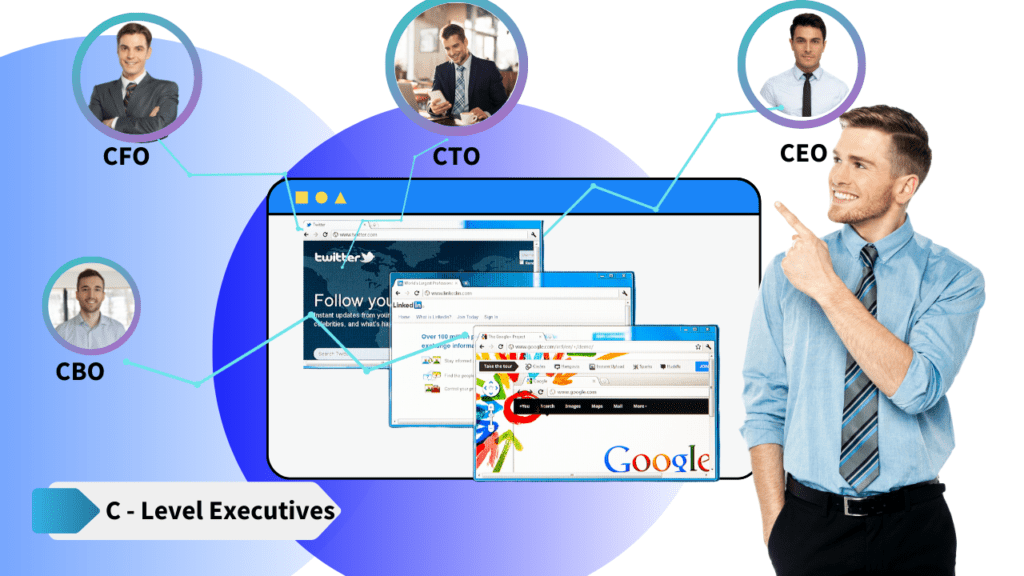 Salesforce CRM mailing database includes:
How do we deliver the salesforce CRM email addresses?
Integrating an email list might be difficult for a variety of reasons. But it's not the case with DM Valid! We offer the most CRM-friendly salesforce CRM email addresses in.xls or.csv format to the registered mailbox address in 3-5 business days. Our list is simple to integrate into any cloud-based or CRM program!
Target using our salesforce CRM users email list:
Our related pages on technology users:
How we compiled our Salesforce CRM user database: