Anesthesiologist Email List
An Anesthesiologist Email List is a database that contains contact information, including email addresses, of anesthesiologists. These mailing lists are usually compiled and sold by companies that specialize in healthcare data collection or email marketing. Our Anesthesiologist Mailing Database is exclusively made, keeping customer's requirements in mind. Our DM Valid provides you with a valuable email list to boost your business in the healthcare industry.
Increase your sales with our Anesthesiology Email Lists:
As per the report published in VerifiedMarketresearch, there is rapid growth in healthcare industries and may grow even more between 2023 – 2028 estimation.
In the year 2022 market share value is $1.46 billion and is expected to grow at a CAGR of 9.04% from 2023 to 2028.
The profiled companies in research are Abeo, Freelance Anesthesia, Xenon Health, Somnia Anesthesia, and National Anesthesia Services.
If you are looking to target Anesthesiologists for your B2B marketing campaigns? then DM Valid's Anesthesiologist Mailing List is a solution for you and it is designed in such a way that emails are verified in our database to provide you with high-quality leads from various sources.
Building an email list is crucial for effective marketing strategies, and DM Valid's Anesthesiologist Email List can help you reach the right audience. With this list, you can target Anesthesiologist Emails based on their engagement, preferences, demographics, and other criteria.
You can save time and effort that can be redirected toward aspects of your marketing strategy.
An Anesthesiologist email list provides a broader reach than your existing network or customer base.
Increase brand awareness and visibility.
Why should you purchase our Chief of Anesthesiology Email List
Anesthesiologists Email Address – 32,550+
Anesthesiology Department – 10+
Anesthesiology Email in Various regions APAC, Africa, Middle East, Europe, North America and South America.
Hospital/Healthcare Email List: 2,350,456+
Healthcare Decision-Makers List: 201,596+

Medical officers/Executives: 185,123+

New Hospitals Email List: 25,632+

Private Hospitals/Healthcare Email List: 75,457+

Get your right-on investment marketing campaign on the Anesthesiologists Email List! by DM Valid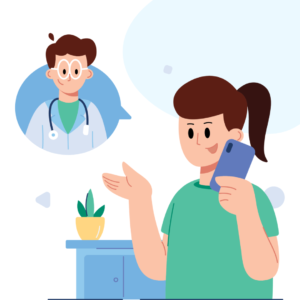 The DM Valid Anesthesiologists Email list can help you reach your multi-channel marketing goals. And provides you the contact information for those who are offering medicines, drugs, and medical equipment in the Anesthesiology sector.
Avail the precise emails of Anesthesiologist Databases from North America, Europe, Africa, Asia, New Zealand, Australia, the Middle East, and South America.
An Anesthesiologist's Email List provides a method for keeping the recipients informed about updates in your field.
The Anesthesiologist email list facilitates networking opportunities. By connecting with the anesthesiologist email list you can explore potential collaborations or research.
DM Valid works to guarantee a complete and result-determined database that will help you create profit in business relations in the international market.
We provide various targeting options for your list, such as by geography, specialty, and years of experience. This enables you to concentrate your marketing efforts on the anesthesiologists who are most likely to be interested in your goods or services.
You can buy our list and start promoting it right away rather than wasting time and resources trying to get Anesthesiologist's email addresses.
When you are considering purchasing an email list, make sure to inquire about the quality of the list. The provider should be able to provide you with information about the accuracy of the list, the delivery rate, and the rate of bounce.
Submit your requirement for 20 free sample
How can we help you?
Contact us at info@dmvalid.com nearest to you or submit a business inquiry online.
Get a segmented list of Anesthesiologists Contact Lists:
Explore and avail Anesthesiologist Mailing List:
Avail related categories in the Anesthesiologists Email Address:
Geo-specific Anesthesiologist and Healthcare Database:
How do we deliver Anesthetists B2B Mailing List
Integrating an email list might be difficult for a variety of reasons. But it's not the case with DM Valid! We offer the most CRM-friendly Anesthesiologists Email Addresses in.xls or.csv format to the registered mailbox address in 3-5 business days. Our list is simple to integrate into any cloud-based or CRM program!
Get a segmented Email List of Anesthetists: