You Will Learn How To Use Market Dripping Effectively.
1. What gives you a successful Drip Marketing.
Our primary main intention may be to target specific people at the right time, What is the reason for this? For expanding the business sales and scale up our workplace.
The use case of drip marketing comes into the Application by creating a series of redundant emails, you can involve your target audience to subscribe to your newsletter, and pipelines.
You can see the recent business reports, which adopted drip marketing has generated more sales and which has a probability open rate.
As a result drip marketing can give you the boast of increasing your target audience with more conversion rates.
2. Why it has to be adopted and What is Drip Marketing.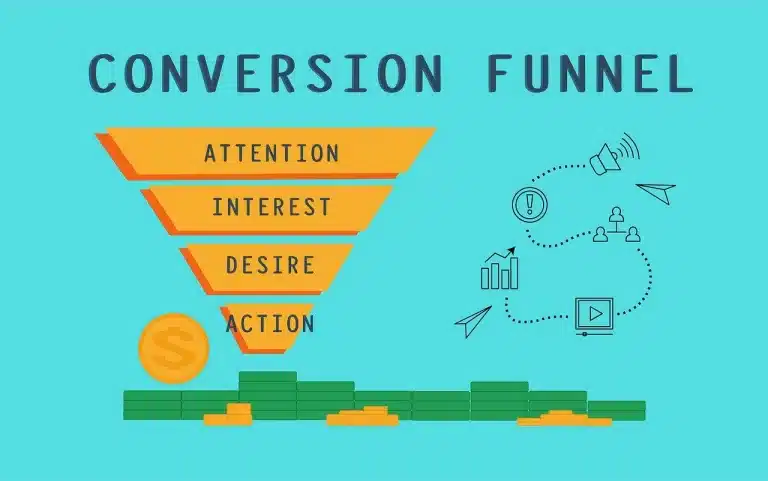 It is a set of marketing communication through networking clusters of social media posts, phone calls, etc.
In the case of the drip marketing email campaign, It is a series of automated emails. Customers can gradually open it, They may also be known as autoresponders.
It is designed to reduce our human efforts when speaking with prospects, the best thing can be done at right time.
Audience engagement is more on and regular basis, You can drag their focus to highlight your product and services. 
They can expect to benefit from you to their business and also you can increase your conversion rate, and revenue. 
Where your lead can be moved to the bottom of the funnel and increase your awareness and availability through high reach by educating about the product or services.
3. These are the four conditions for Drip Marketing.
Email Should cope up with the target and convey its message short and sweet. your performance depends on the quality of your email.
Use the most effective emailing software associated with your domain to have high sent rates.
To have their attention, Motivate them to take action. create your message relating to the subject.
Appointment online scheduling software to meet regularly with salespeople.
4. Why should i use drip marketing?
If you do build a great experience, customers tell each other about that. Word of mouth is very powerful
It allows you to contact your message personally, Most people like speaking to you directly, as they receive email from the business.
Place an email that allows to you cluster them, into the various categories funnel. as you can campaign that will benefit them, it is either reward or foot trails such as abandoned carts.
More number platforms provide this opportunity for personalizing emails to various categories of people.
5. How should I create the proper drip marketing strategy?
proper planning and a good strategy can help you to increase the business to expand more, If you are looking for i hope this may help you with these practices.
First thing – Ask what result you want to get from drip marketing.
Are eager to get new leads?
Do you want your customer to visit you again?
Do you want to collect data to intellectually represent the information?
Drip marketing is not possible without a specific goal, just like a journey without a destination.
5.2 Make use of marketing automation?
marketing automation is the best way to engage a drip marketing campaign. is software structured to help you to format your marketing and sales actions to generate more sales, 
No issues have any issues dividing your customer base, sending triggered emails, or raising ROI.
5.3 Don't Pause At a Sales Pitch?
Intention is to make the client perform particular activities, Main goal is to achieve goals periodically rather than all at once.
information must be useful and it should be beyond the sales pitch, Establish yourself by presenting the content to the audience.
5.4 Follow The Market Integration?
Divide customers into different parts, which helps you target the specific audience and as per needs.
Divide the market based on demographic profiles such as age, geographic location, etc. based on behaviors and also become easy to adopt.
5.5 Set Applicable Triggers?
The acts that customers must take in order to receive an email, or the triggers, are what determine if a drip marketing campaign is successful. 
When a customer joins or subscribes to learn more about one of your services, for example, you might want to send them emails to get their attention.
You will undoubtedly find it useful to send him emails to persuade him to take back his basket and complete his purchase if a prospect adds an item to the cart before deleting it. 
Your communications can contain special offers, such free shipping or a 5% discount on orders placed by a particular day.
 If you want to get the customer's attention, think about integrating related product promotions in your messages.
5.6 Send Friendly Emails?
So that your customers feel good every time they open one of your emails, keep it light and upbeat. Include anything that will amuse them and pique their interest in you. 
Never hold them responsible for leaving a cart empty, canceling a subscription, or not making a transaction.
5.7 Decide based on occurrence?
Take into account how frequently you send emails. Select the tempo you believe is appropriate for your objectives and your audience.
When in doubt, conduct several tests to determine which will simplify customer interactions.
5.8 Create Attractive emails and sequence?
Since we cannot define the point at which people find something interesting, our best bet is to make everything as interesting as possible
The sequencing of your email campaign should match your goals. It's crucial to respect your clients' patience and attention when deciding how many emails to send. 
Sending as many emails as necessary is vital to spreading your message without wearing out your connections.
If your email subject lines are vague, customers won't be as inclined to open them. Create succinct, attention-grabbing, and personalized titles to be sure they will be read. 
Consider your customers as you would want to be perceived, and consider what could catch your own attention.
6. Here are a few Types of Drip Marketing.
Different drip marketing strategies based on visitor or customer behavior might be used. Drip marketing techniques include:
You can send welcome emails to visitors who join up for your website, newsletter, or service with information about your company and other important details. 
Welcome emails provide visitors with information and education, foster connections, and entice them to become potential clients.
The 

main 

goal 

of 

engagement 

emails 

is 

to 

nurture 

prospects. 

When 

visitors 

engage 

with 

your 

website 

or 

services 

but 

don't 

make 

the 

purchase 

or 

finish 

the 

activity 

you 

want 

them 

to, 

you do 

can 

start 

a 

series 

of 

emails.     

You 

can 

assist 

them 

in 

making 

rapid 

selections 

so 

they 

may 

go 

ahead 

and 

purchase 

what 

you 

are 

selling 

by 

giving 

them 

crucial 

information 

via 

email 

marketing.
6.3 Email Categorization?
To identify visitors depending on various factors like geography, interest, gender, etc., 

segmentation emails are sent. They have clear CTAs to promote a seminar, purchase a specific good or service, etc. They are focused and very relevant.
Ascension emails are sent in an effort to persuade a potential customer to buy your goods or services by making them an offer. 

It is extremely targeted, precise, and only sent to those who are eligible for the upsell or the product. You might promote a tempting deal to draw clients to your goods and services.
6.5 Re-Engagement Emails?
Customers that are inactive for any reason and haven't utilized your goods, services, or website in a while are sent re-engagement emails, as the name implies.

By sending them emails with pertinent, uplifting information and alluring offers, you can win back those clients.



Drip email campaigns offer several advantages, and including them into your email marketing plan may increase sales and make a lasting impression on your consumers and prospects. It helps to increase brand exposure by creating a lead nurturing marketing funnel and improving engagement and loyalty. Drip email campaigns enable you to contact with prospects and customers more effectively and efficiently. Drip emails have around 80% greater open rates than single mailings (also known as email blasts), and average click-through rates are three times higher.