Healthcare data analysIS :
Data analyst and health care are industries in high demand, so it's no surprise that combining the two can lead to a fulfilling and well-paid career. Here's what you need to know to become a health care data analyst.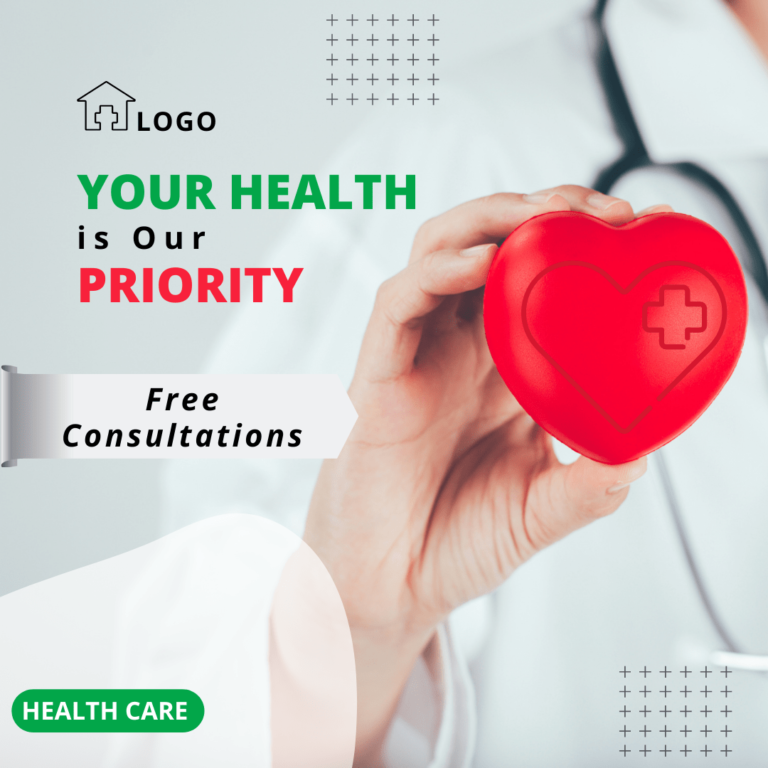 Health care and technology are two of the fastest-growing career sectors in the United States. A career as a health care data analyst is at the intersection of both industries. Data analytics can unearth powerful insights when applied to health care. These insights can reduce health care costs, deliver better care, and overall have a positive impact on people's lives. Since we talked about healthcare-related data in the above definition, let us now understand what healthcare data is. Healthcare data is nothing but any data that is related to the patient and the healthcare facilities such as medical records, scan and test reports, hospital records, etc. Different tools are used to collect this data. Some of the important tools and ways are electronic health records (EHRs), patient portals, master patient indexes (MPIs), online health-related mobile applications, etc. Not only does this help in data-driven informed decision-making, but it also helps in providing a personalized experience and treatment to the patients. 
1. WHAT IS A HEALTH CARE DATA ANALYST?
A health care data analyst is an individual who uses data analytics to improve health care outcomes. By acquiring, combining, and analyzing data from multiple sources, health care data analysts contribute to better patient care, streamlined health care processes, and well-assessed health care institutions. They work primarily on the business side of medicine, unlike doctors, nurses, or medical assistants who work on the clinical side. 
Professionals who work in health care data analytics may have one of many job titles. In addition to health care data analyst, titles can be broad or specific, including:
"Healthcare business analyst"
Health care data analysts typically work in these environments:
Health care consultant
Clinical data analyst
Public health data analyst
Health care risk management data analyst
Health insurance companies
Consulting companies
Health-focused non-profit organizations
Electronic health record companies
Federal, state, or local government organizations
Health care data analyst tasks and responsibilities :
Health care data analysts help health executives, providers, and administrators make data-driven, strategic decisions to achieve business goals and improve health care for all. Their responsibilities include:
Health care data analysts can help improve the quality of health care that patients receive and ultimately boost patient outcomes.
Collecting data from multiple sources
Managing and organizing data sets from database management systems
Finding patterns and trends in data analysis
Transforming complex data into digestible insights
Sharing findings with stakeholders with reports and presentations
Providing recommendations for improvement 
2. Types of data analyst Health Care ?
Health care data analysts must use the right types of data to generate insights that are valuable to health care. These are a few of the data types they work with, including big data :
Clinical data: The most common type of health care data analytics is clinical data. This includes using medical records to directly improve medical outcomes. A data analyst these days might use electronic health records (EHRs) to assess the number of cancer patients treated in a hospital network, or how to reduce risk of contamination, for example. 
Insurance data: Data analysts who work for health insurance providers will analyze claims data to help institutions identify which areas could benefit from more financial investment. They may also help insurance companies understand whether their premiums are priced affordably or where resources are being wasted. 
Pharmaceutical data: Health care data analysts in the pharmaceutical sector will usually support research and development that can improve products, such as prescription drugs or medical devices. Pharmaceutical companies have a hand in accelerating drug development while also sharing necessary historic research data on cancer, including clinical trials, treatments, and technology.
Behavioral data: Patient behavior is an important type of data to analyze because it offers qualitative and quantitative information about consumer behavior, such as retail habits, satisfaction with a product or treatment, and more. This data can inform how health care providers deliver value-based care, medical suppliers with marketing, or governments with information campaigns.
Public health data: A health care data analyst might work with public health data to deliver statistics, infographics, and reports after identifying methods for preventing disease or promoting health within a population.
3. What are the benefits of data analytics in healthcare?
Many different types and forms of data are combined when analytics techniques are applied in healthcare settings, medical research, and public health departments. Health-related data sources include electronic health records (EHRs), genomics and post-genomics, bioinformatics, medical imaging, sensor informatics, medical informatics, and health informatics. The analysis entails many discrete steps: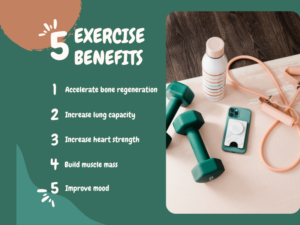 Integrate heterogeneous data types.
Ensure the quality of the data upon reception and throughout the analysis.
Create data models.
Interpret the results of the analysis.
Validate the analysis results.
The benefits of data analytics in healthcare are realized in seven distinct areas:
Support clinical treatment decisions from physicians and other health professionals.
Improve the accuracy and speed of identifying patients at highest risk of disease.
Provide greater detail in the EHRs of individual patients.
Make the provision of healthcare more efficient, which reduces costs.
Promote preventive measures by giving patients greater insight into their health and treatment goals.
Integrate data from consumer fitness devices and other patient-provided sources of health data.
Deliver real-time alerts to healthcare providers by analyzing health data at the collection point.
Healthcare data analysts are paid well and have plenty of opportunity for career growth. Find out what healthcare data analysis involves, and how you can carve a career in the industry.
4. What is the role of data analytics in healthcare?
The data analytics and management for the healthcare industry are concerned with collecting data from all different departments of the organization to create a central structured data repository. This central and structured data repository enables healthcare practitioners to offer better quality services to patients by adapting a holistic treatment approach and offering personalized healthcare services.
So, when one asks what is the role of data analytics in the healthcare industry, the role is deeply rooted in the potential of the data analytics technology to enable healthcare organizations to stay competitive in the increasingly complex industry by offering better quality services to patients, as well as, by improving the efficiency of services.
Today, healthcare organizations need advanced software as medical device tools and methods to transform complex data into insightful information. The data analytics technology thus enables organizations to get maintain a highly-structured data repository that helps them make well-informed decisions for greater efficiency and improved quality of services. Once the healthcare organizations implement data analytics into their systems and get comfortable leveraging the capability of the technology, they start seeing the bigger picture of the healthcare services by receiving detailed and structured patients information, which subsequently enables them to offer a completely personalized, holistic and precise treatment for the disease.
5. How to become a healthcare data analyst ?
Presuming you've got this far and still want to become a healthcare data analyst, how would you go about it?
Entry-level healthcare analysts don't usually require specialist knowledge, but they will be expected to pick up new skills fast. The reality is that "healthcare analyst" is not so much a single job title as a broad term for many different roles. You might work in any number of different disciplines or be employed by various organizations, from government departments to private or public hospitals, multinational companies, and insurance providers. This is not a one-size-fits all industry!
The reality is that "healthcare analyst" is not so much a single job title as a broad term for many different roles. You might work in any number of different disciplines or be employed by various organizations, from government departments to private or public hospitals, multinational companies, and insurance providers. This is not a one-size-fits all industry!
If you want to become a healthcare analyst, you'll gradually need to build particular domain this, we highly recommend checking out our guide on how to transition from data analytics to data science.knowledge and technical skills that relate to the broader field of data science (as well as the healthcare industry). To get to grips with
Specialist healthcare data analyst skills :
As your career in the healthcare industry progresses, the range of skills you need will also grow. Unfortunately, there's no single list of software and skills that you can refer to. What you learn will vary greatly as your area of expertise becomes more focused. The necessary software and skills, therefore, depend on the role, the career path you've chosen, the type of data you're working with, and which aspect of the analytics process you're specializing in.
To offer a flavor, though, we've pooled some high-level examples of industry-specific knowledge you might need:
Working with healthcare claims (for example, if you're applying for a job with an insurance provider).
Working with electronic health records (often, though not always, for roles in a clinical setting).
Understanding of clinical classification systems, such as the International Classification of Disease (ICD).
Experience with procedures such as the Healthcare Common Procedure Coding System (HCPCS).
Knowledge of region-specific data standards, such as the US Risk Adjustment Processing System (RAPS) or the European Data Protection Supervisor (the healthcare equivalent of GDPR).
SQL, alongside knowledge of relational databases, data warehouses, and data management principles (i.e. data science skills).
Healthcare-specific business intelligence tools, such as physician-facing software like UpToDate

 and 

Definitive Healthcare

.

Practical knowledge of the sector, such as how hospitals are run, how diseases and illnesses progress,
6. Applications of Data Analyst in Healthcare?
In Health care, decisions often have life-altering outcomes—both for patients and the population as a whole. The ability to quickly gather and analyze complete, accurate data enables decision-makers to make choices regarding treatment or surgery, predict the path of large-scale health events, and plan long-term.
Whether you're a medical practitioner working directly with patients or a healthcare administrator dealing with the industry's business side, data analytics can provide a foundation for sound, impactful decision-making.
Here's a look at what data analytics is, examples of how it applies to health care, common pitfalls to avoid, and how to build your data skills as a health care professional.
CONCLUSION :
In conclusion, the barriers to healthcare access are not only moral, but they can be financial, or based on policies as well. While it may be easy to say that everyone should have the right to free healthcare, the situation is not that simple.
"People in European countries, for example, can enjoy the benefit of paid parental leave and guaranteed childcare, while citizens in the US still have to fight over days off and vacation time. As stated on a previous page, any European countries have adopted many forms of social policy- they have given their citizen Universal Healthcare. We, in the US, do not have that. The American Medical Association, as mentioned in the textbook in chapter 16, has been "vigorously opposed (to the) establishment of a national health care system such as those founded in most other countries"